Rededication of the School Cornerstone
Congratulations to the 4 groups of students who participated in the Bishop O'Rouke Speech Contest at St. Vincent de Paul School.

Fortitude
Congratulations 5th Grade Lego League at the State Tournament
Congratulations 7th Grade Girls Basketball State Champions
St. Patrick School and Parish Community,

We would like to sincerely thank the entire school and parish family for all of their support throughout the girls' basketball team's run to state. This season was a long and hard one, and it was filled with many tough games down the stretch. We were so blessed to have the bleachers full of Irish fans cheering us on.

The girls played as well as they could for the three games at state, and our fans were right there with them every step of the way. To see one entire side of the gym full of Irish fans in our "White Out" sections certainly inspired the team and coaches.

Every trip to state is a special one, but this one will long be remembered by all of us. Thank you, again, for cheering on the Irish.

We could not have done this without all of you. Thank you, especially to Father John, Mrs. Shipman, Kathy Werstein and all of our teachers/staff who helped make this all possible. From the pep rally in the gym, the special blessing at mass, and our fan bus full of students, all of your work helped make this Championship season a reality.

May you all have a blessed Christmas season! We will see you again next year, and we can try to do it all over again!

Sincerely,

The Coaches and Players of the 7th Grade State Champion Irish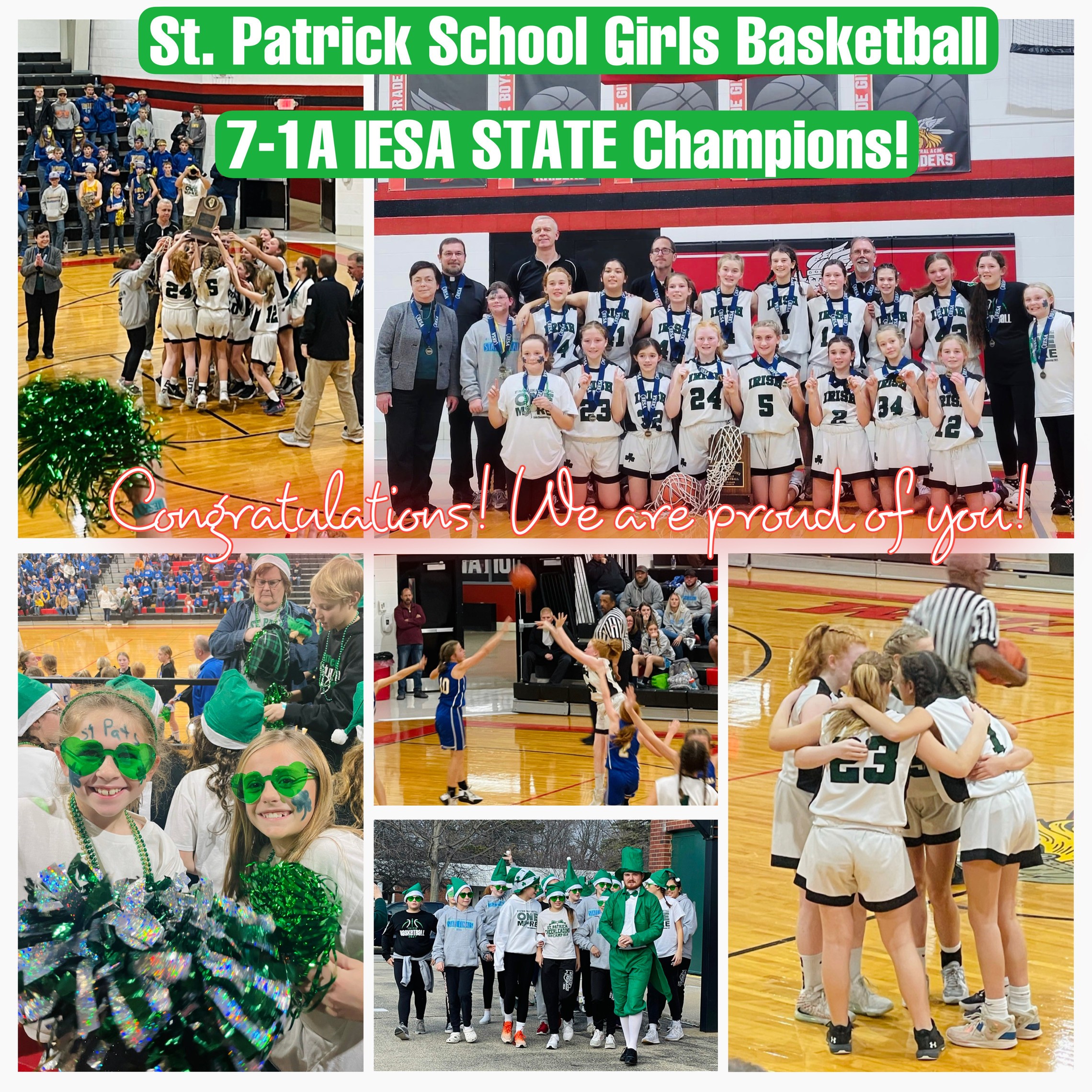 Thank you to all our men and women who served in the military! Happy Veterans Day!
Pumpkins Dressed as Saints
Boys' State Cross Country 2022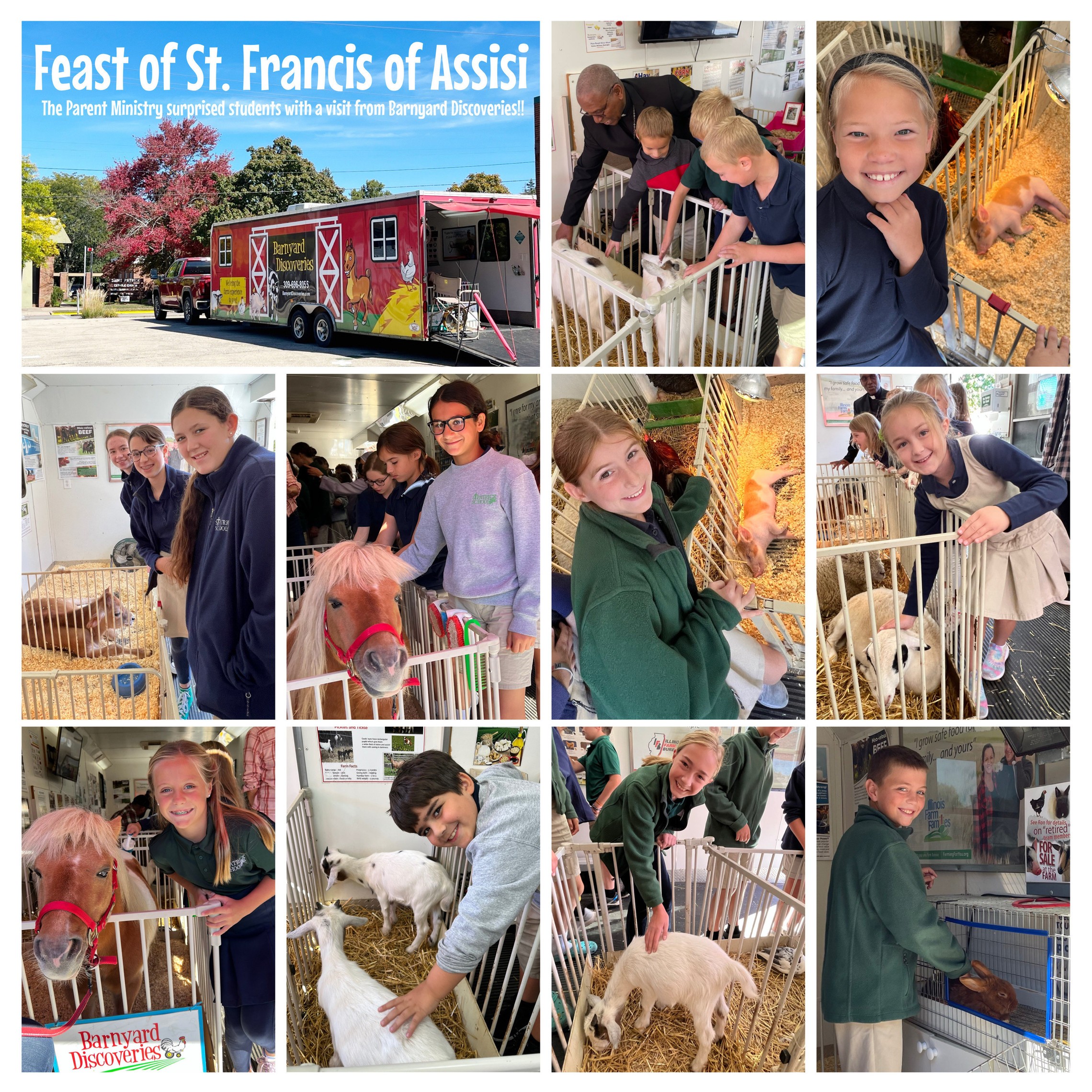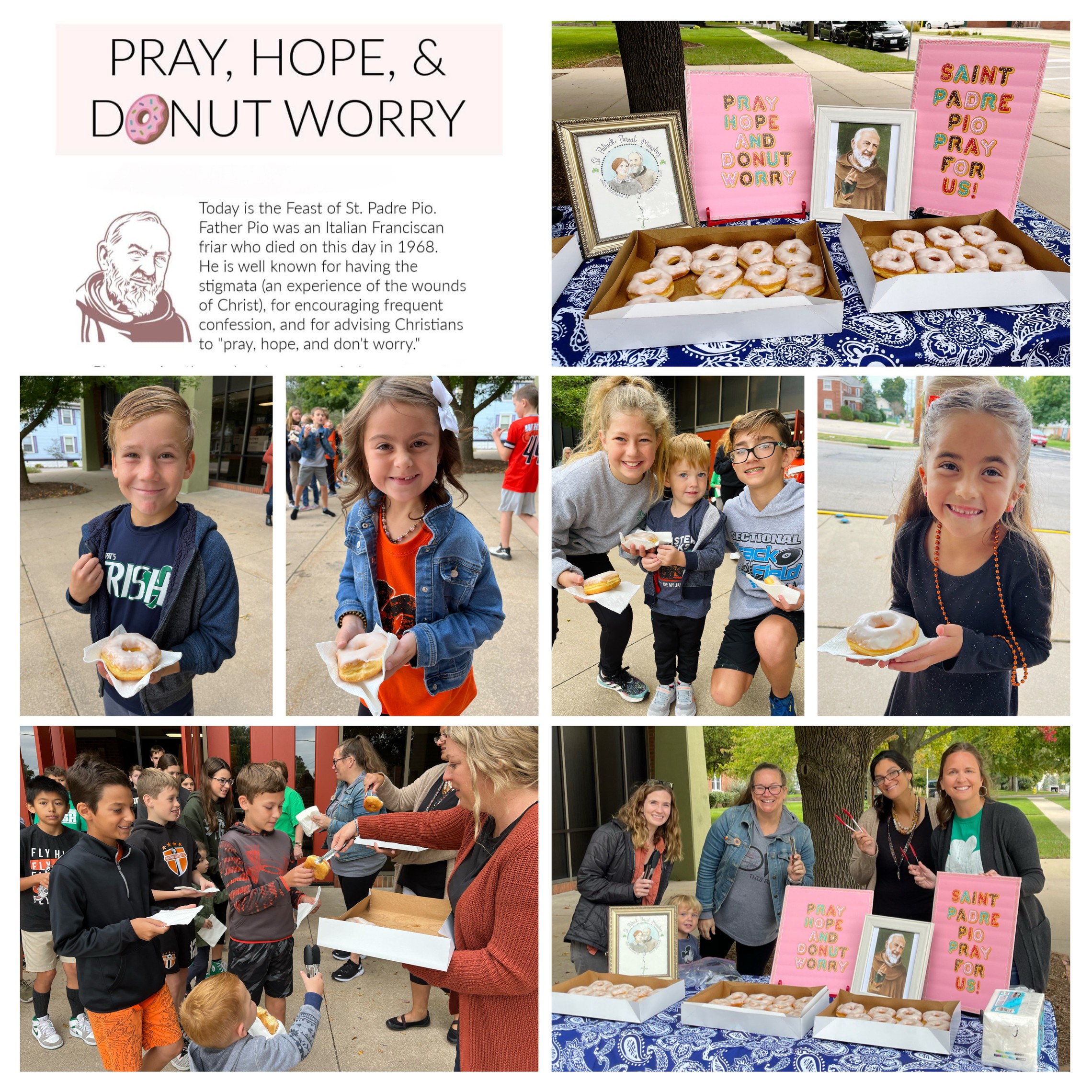 Welcome to St. Patrick School
"Be Merciful, Kind, and Respectful to All You Meet Each Day"
Softball Regional Champions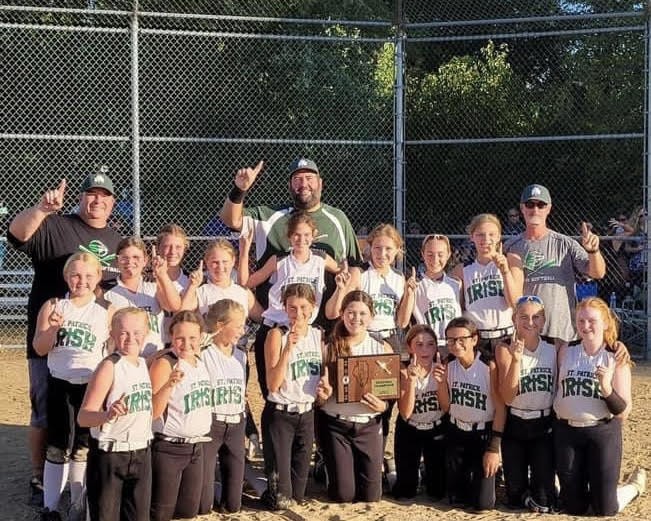 Homecoming Free Dress Day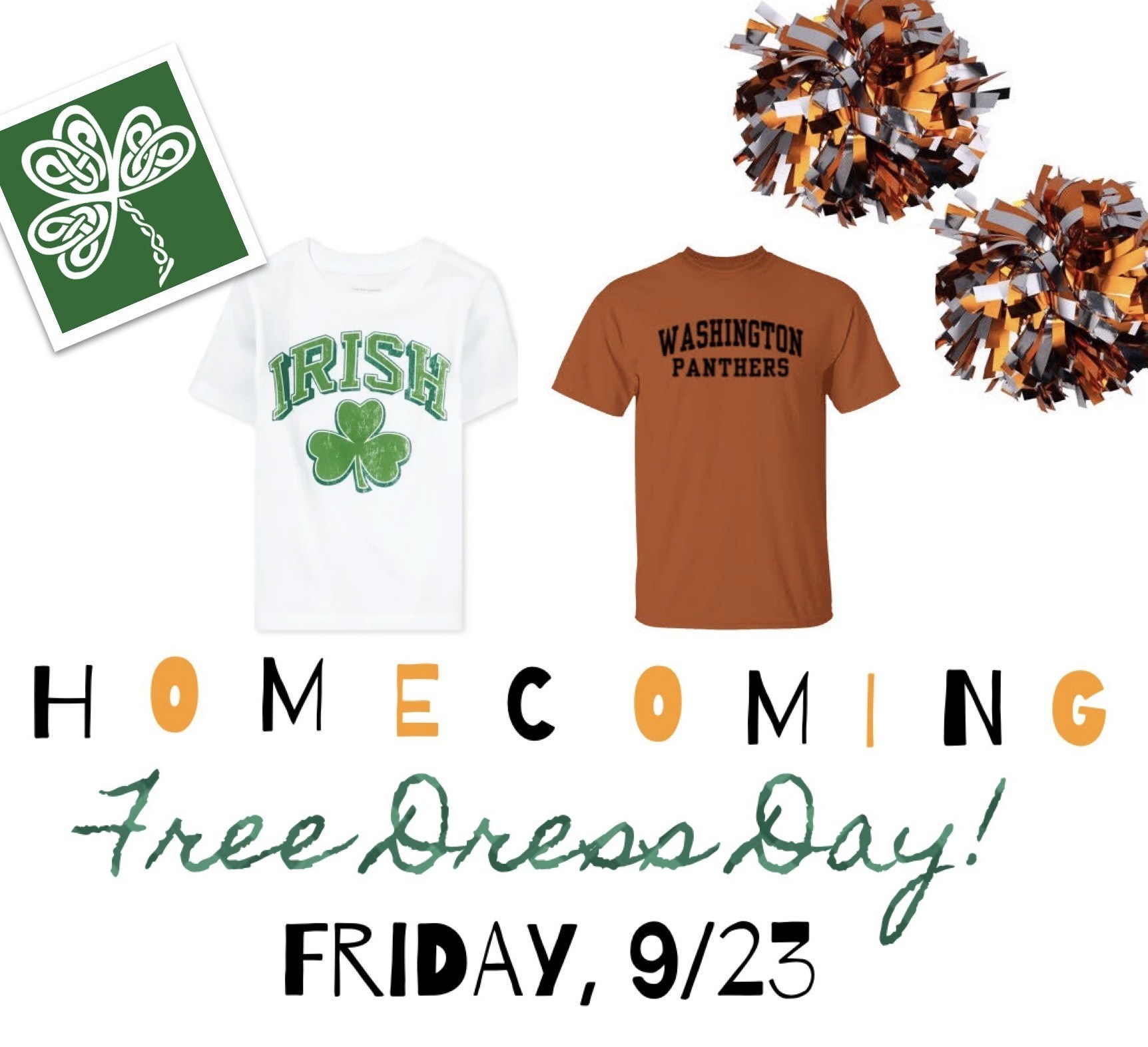 Our First 4 Weeks of School
Support Our School
St. Patrick's Virtual Preschool and Kindergarten Presentation
All Saints' Day Mass and 2nd Grade Pinning Ceremony